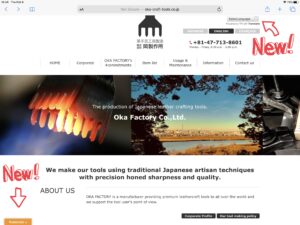 Thank you as always.
We've added Google Translate on all pages.
It's not an extremely accurate translation ,but we would like everyone to be enjoying our website much more.
(Our "English" and "French" are translating correctly.)
1. Click the banner on the top right and then choose your language.
2. Click the banner on bottom left and then choose your national flag.