French edger (3types)(Includes: Polishing compound/ Water resistant paper)
Hand-sewing Tool
French edger (3types)(Includes: Polishing compound/ Water resistant paper)
FE-1 ¥2,300JPY
FE-2 ¥2,300
FE-3 ¥2,300

FE-1 (6mm blade width), FE-2 (7mm blade width), FE-3 (8mm blade width)
Thin down the flesh side of leather
You will definitely find that you need to do skive leather method for the cutway of leather when you learn leather crafting handiwork.
Most conventional tools are cheap but don't cut well, costly tools are expensive so people are disinclined to buy them or buy a leather skiving machine, which is also very expensive and takes up a lot of room so there are many leather crafters who have difficulty dealing with skiving leather. There's also no tool maker which can resharpen the blade easily.
To overcome these problems, we at OKA FACTORY have developed the tool.
・
① Using tool steel, tempered whole tool, black coating prevents rust.
・
② Our artisan sharpens the blades on a one by one basis and tests them on leather sheets, to make sure that it cuts very well.
・
③ Engraving the size number and "MADE IN JAPAN" are on the each side of the tool.
・
④ The French Edger has 3 variations of blade. The narrow blade width ( FE-1 ) has the lesser resistance so it's easier to skive leather and resharpen the blade.
・
⑤ please use attached water-resistant paper as a last-resort when the tool doesn't cut well.
( Regarding how to sharpen, please see the PDF file )
・
⑥ About attached Polishing compound, please use this when you feel dullness of the blade.
*Basically, it's enough to resharpen the blade with the above process ( using polishing compound ).

Please feel free to inquire about anything and also asking for quotations.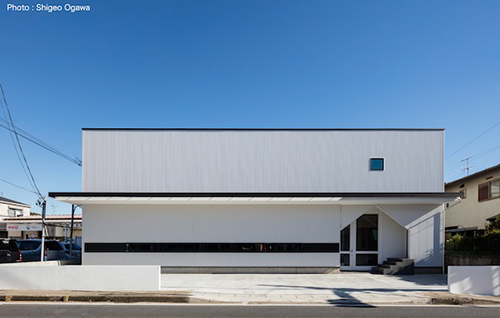 Oka Factory & Co.,Ltd.
272-0827 5-10-7, Konodai, Ichikawa-city, Chiba

Monday - Friday, 8:30 a.m. - 6:00 p.m.
FAX +81-47-713-8661