Pricking Punch 1 prong 【Specially made items】
Hand-sewing Tool Specially made items
Pricking Punch 1 prong 【Specially made items】
Pricking Punch 1 prong (for all size of Diamond Hole Punches)
When you use Diamond Hole Punches, you can't unify the edge of the hole on each corner, which could damage the leather sheet of card pockets or other parts.
We've developed this item to pursue beautiful finishing for stitching and reduce damaging the edge of the leather sheet. We made this item thinking about the prong shape of Diamond Hole Punches, the thickness of the needle and thread.
It's a very simple but an important item.
Please try it out !
・
① The prong is slightly tapered so that you can pull off the item easily from the leather.
The tip of prong is polished.
・
② Using TOOL STEEL, tempered, black coating for rust-proof.
・
③ Knurling the handle so as to privent from slipping.
・
④ Engraving our company name and "made in Japan".
・
⑤ After punching, please turn and pull off the item so you can can pull off without damaging the leather.
Please feel free to inquire about anything and also asking for quotations.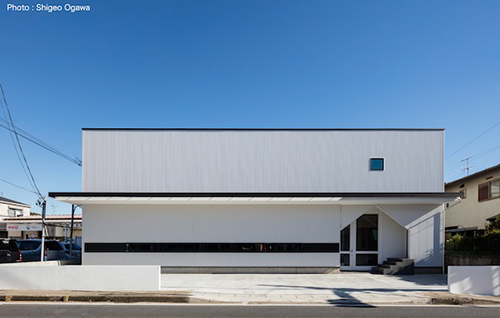 Oka Factory & Co.,Ltd.
272-0827 5-10-7, Konodai, Ichikawa-city, Chiba

Monday - Friday, 8:30 a.m. - 6:00 p.m.
FAX +81-47-713-8661