Pro Stitching Groover (Includes: Blade/ Small spoon/ Allen key)
Hand-sewing Tool
Pro Stitching Groover (Includes: Blade/ Small spoon/ Allen key)
〈Including : Small spoon, Allen key 〉
-Making a groove on leather sheet to sink a thread when you stitch leather.
-Creasing the edge of leather including card pocket, other parts.
Usually conventional tools can't make a groove within 3 mm from the edge of the leather sheet. We've developed this tool which is to make a groove for this situation.
・
① You can make a groove on the leather where it's from between 1 mm to 12 mm from the edge of the leather sheet.
・
② Please use Small spoon when you use a fine thread.
・
③ Our artisan sharpens the blades on a one by one basis and tests them on leather sheets, to make sure that it cuts very well.
We ship the tools, putting oil on to the blades to prevent rust and cover it with a vinyl tube to protect it.
・
④ Tempered the whole blade, black coating prevents rust.
・
⑤ You can use this tool on the Right and Left side if you change the direction of the guide clamp.
・
⑥ Removing the guide clamp, cutting the leather sheet using a ruler, you can fold the leather sheet easily.
・
⑦ Knurling the body part(a female screw) prevents slipping when you tighten the guide clamp.
・
⑧ Engraving "Japan" which is the country it is made in.
・
〔Maintenance 〕
Please keep the tool in good condition by putting oil on the blade. If you can't sharpen the blade well, you can use our "Resharpen blade business".
(Resharpen blade business is mentioned in OKA FACTORY's 4 commitments)

Please feel free to inquire about anything and also asking for quotations.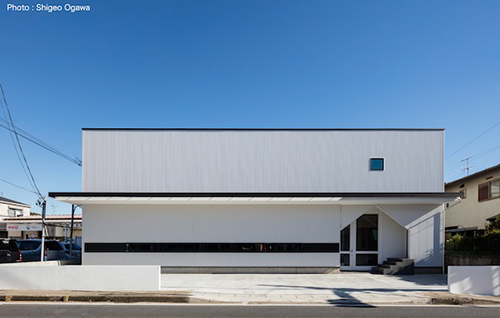 Oka Factory & Co.,Ltd.
272-0827 5-10-7, Konodai, Ichikawa-city, Chiba

Monday - Friday, 8:30 a.m. - 6:00 p.m.
FAX +81-47-713-8661