Eyelet Pliers (4 types)
Looping Tool Others
1.5mm ¥4,200JPY
1.8mm ¥4,200
2.1mm ¥4,200
2.4mm ¥4,200

Eylet( in diameter : 1.5mm/1.8mm/2.1mm/2.4mm 4types)
Pinch Plier-type Eyelet.
You can change the Eyelet depending your work.

The tool maker which had been making this tool closed their business so this tool disappeared from the market for a while.
We revived this tool because of many requests from customers. We tried to reconsider the blade shape, the design so as to respond to the demand.
・
① The Eyelet are tempered, made of tool steel, which are sharpened by hand.
The hole size is 4 types including 1.5mm, 1.8mm, 2.1mm, 2.4mm in diameter.
・
② Attaching vinyl tube on the end of the Eyelet so as to prevent tiny leather pieces from scattering.
・
③ Using brass striking stand, which is the best match with the Eyelet's blade.
・
④ There is about a 13mm opening space so as to enable you to use the tool even on thick leather.
・
⑤ We added a clamp to this tool for guiding so as to make new holes at equal intervals on the leather.
(Please check the description to see the proper way of using)
Of course you can use this tool as an Eyelet for one hole punching.
・
⑥ Handle part has a gray coating which prevents rust.
・
* Always use the Eyelet and the brass striking stand together so as to keep the stable sharpness.
(Please enquire about this tool to KYOSHIN ELLE directly)

Please feel free to inquire about anything and also asking for quotations.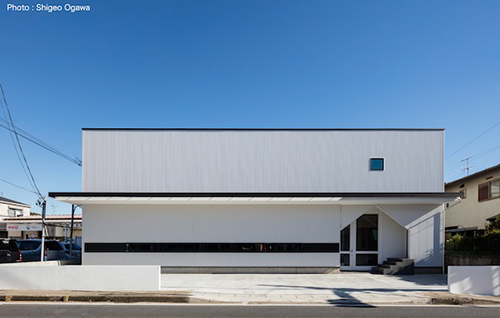 Oka Factory & Co.,Ltd.
272-0827 5-10-7, Konodai, Ichikawa-city, Chiba

Monday - Friday, 8:30 a.m. - 6:00 p.m.
FAX +81-47-713-8661