Diamond Hole Punches 2.5mm (The smallest size)
Diamond Hole Punches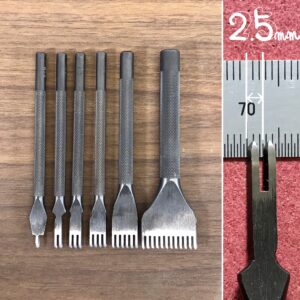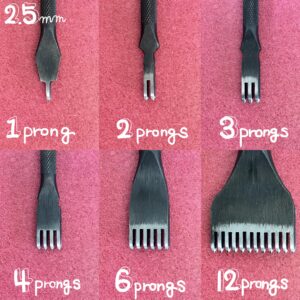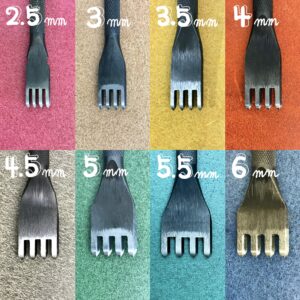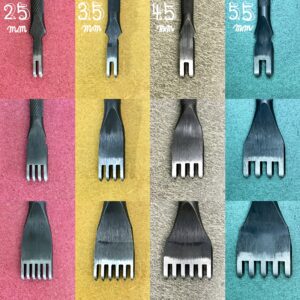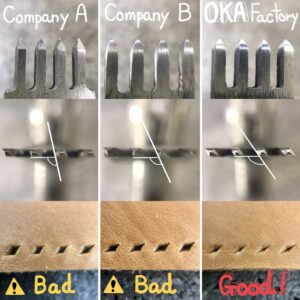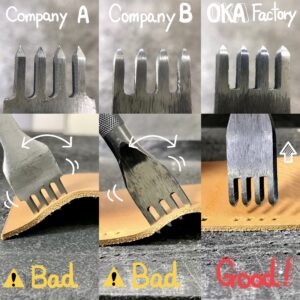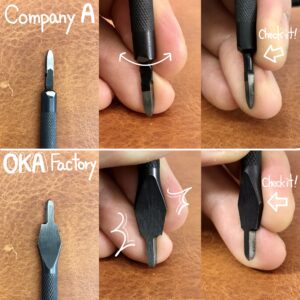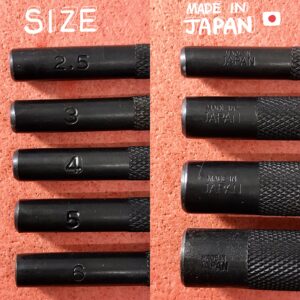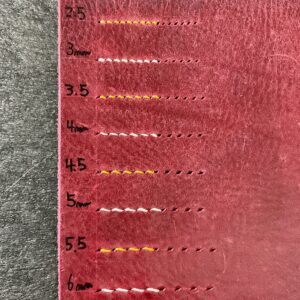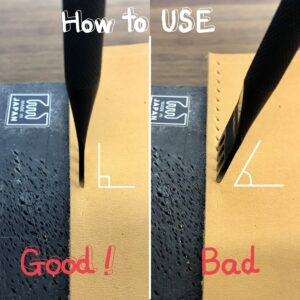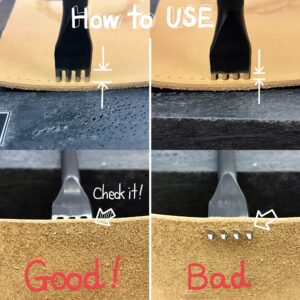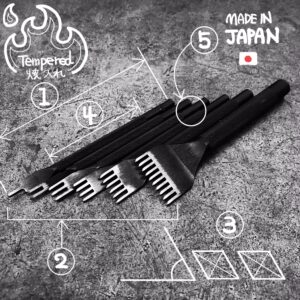 Diamond Hole Punches 2.5mm (The smallest size)
2.5mm (space between prongs) 1・2・3・4・6・12 (prongs)
Making a hole on leather sheet for hand sewing

It's impossible to put an edge on conventional Diamond Hole Punches because of the prong width being less than 3mm, it's too narrow to sharpen.
For making a more delicate handiwork such as a miniature one, we have developed this item.
・
①The whole tool is tempered so there's no bent or deformed tool.
Black coating prevents rust.
・
②The tool's blade is sharpened and ground on a one by one basis so there's no damage on the leather sheet when you pull off the punching tool from it. The blade part is covered with resin to protect it.
・
③We make the blade angle as sharp as possible so the hole shape can be much narrower and make the seam beautiful and clean.
・
④Knurling the body part makes it nonslip so as to get easier grip to work with.
The Diamond Hole Punches are the smallest size of which we can put an edge on.
more...
Related items
Please feel free to inquire about anything and also asking for quotations.

Oka Factory & Co.,Ltd.
272-0827 5-10-7, Konodai, Ichikawa-city, Chiba

Monday - Friday, 8:30 a.m. - 6:00 p.m.
FAX +81-47-713-8661