Special Edger (8types) (Includes: Polishing compound/ Water resistant paper)【Specially made items】
Hand-sewing Tool Specially made items
Special Edger (8types) (Includes: Polishing compound/ Water resistant paper)【Specially made items】
No00 ¥2200JPY
No0 ¥2200
No1 ¥2200
No2 ¥2200
No3 ¥2200
No4 ¥2200
No5 ¥2200
No6 ¥2200


No00(0.4mm)/No0(0.6mm)/No1(0.8mm)/No2(1.0mm)/No3 (1.2mm)/No4(1.4mm)/No5(1.6 mm)/No6(1.8mm) *( )=The blade width
Trimming and smoothing edges of leather
These are the tools that we created in wanting you to be able to sharpen your tools easily when you feel the blade dullness.
・
①Our artisan sharpens the blades on a one by one basis and tests them on leather sheets, to make sure that it cuts very well. We ship the tools, putting oil on to the blades to prevent rust and cover it with a vinyl tube to protect it.
・
②Using tool steel, tempered whole tool, gray coating prevents rust.
・
③Engraving the size number, the variation is 8 types including no.00 (for ultra thin leather)〜no.6 (for ultra thick leather). For the blade width of the tool, see Usage above.
・
④Keeping it at 45 degrees against the edge of the leather and push the blade at a certain speed.
・
How to resharpen the blade:
Put Polishing compound and a few drops of oil on the back side of the leather and rub the compound with the oil. Pull off the blade on the leather and polish the blade.
If you can't get the sharpness of the blade, you can use Water resistant paper (#1,200), adding some drops of water on the paper, pulling off the blade part on the paper.
You can sharpen with a whetstone or Water resistant paper like a leather knife over and over again.
・
Note !!
Don't use "Sharpening Rod" which is attached to Pro Edger.
・
no.00, no5, no,6 are the new type width of blade.

Please feel free to inquire about anything and also asking for quotations.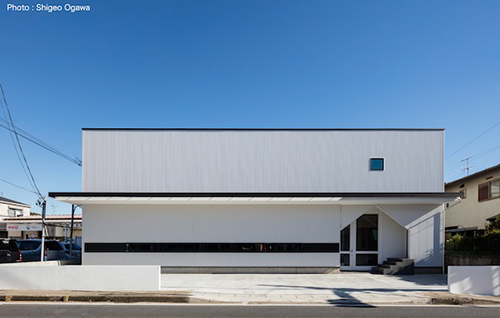 Oka Factory & Co.,Ltd.
272-0827 5-10-7, Konodai, Ichikawa-city, Chiba

Monday - Friday, 8:30 a.m. - 6:00 p.m.
FAX +81-47-713-8661