Pro Overstitch Wheels (Includes:3mm/4mm/5mm/6mmCogs)
Hand-sewing Tool
Pro Overstitch Wheels (Includes:3mm/4mm/5mm/6mmCogs)
Cogs3mm/4mm/5mm/6mm(space between points)
Marking with dots for guiding on the leather sheet when stitching.
Making holes with Stitching Awl along the dots.
On conventional tools, the color of the cogs are all the same which is not useful to select, so we classify our cogs by different colors.
You can easily change the cogs with a coin.
We place a protrusion on the body so as to enhance workability and also to avoid injuries from the cog's pointed tips.
・
① Classified the cogs by color and the space between points of cogs(3mm,4mm,5mm,6mm)
correspond to our Diamond Hole Punches.
-space between points 4mm, 6mm → color : Black
-space between points 3mm, 5mm → color : Gray
・
② You can easily use a coin when you change the cogs.
・
③ Placing your finger on the protrusion on the body, so as to use this tool more safely and exactly. The body part is plated.
・
④ Engraved "Japan" on the body part.

Please feel free to inquire about anything and also asking for quotations.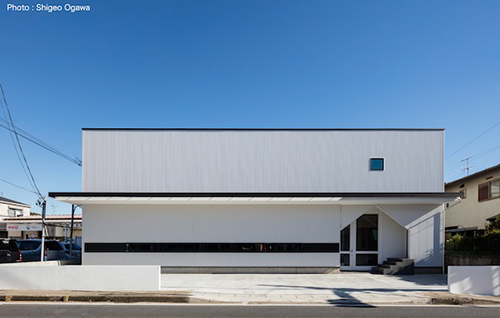 Oka Factory & Co.,Ltd.
272-0827 5-10-7, Konodai, Ichikawa-city, Chiba

Monday - Friday, 8:30 a.m. - 6:00 p.m.
FAX +81-47-713-8661